HM Queen – A message from James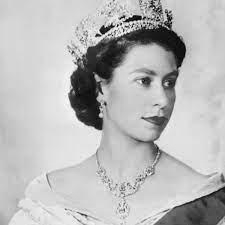 HM Queen Elizabeth II 1926 – 2022
.
The Queen has been a constant, a figure head, a touch-stone for the nation though a great time of change and has been part of the bedrock of all that underpins Great Britain, taking for granted her presence and her image has surrounded us, even on our postal stamps and coins right back to my 1960s childhood, her image adorned the old 10-bob note, all our stamps for all the letters I have ever posted, she was truly 1st class, and a role model  that I for one, like most people, revered and admired her for. We know that she was dedicated and hardworking, with a devotion and stoicism for duty beyond anyone I have known, but for me the beacons of her leadership that shine out beyond all that I have said, were the following facets of what I believe are the true qualities of leadership: These were her:
Grace: that is something you felt from near or far, and was part of her
Likeability: which stemmed  from her grounded wisdom and sense of humour
Humility: which stood out, she signed her letters as "your servant" setting out the deep value in serving and assisting others, but was never haughty or standoffish, or would make anyone she met aware of her power or position
Trust: her unswerving sense of commitment to her people and that she would go the extra mile to perform her  duties but also be there in times of national, regional, or local trouble or difficulty
Dignity: propriety was displayed at all times – and in the face of all the change and events of her life
Empathy :for the plight of others, having known her own deep sadness at events in her own life and understood how people felt
She will forever be remembered by those that admired her leadership qualities and the role as our Monarch and Head of State. Her passing heralds a new age, one of uncertainty and change, but now we will welcome in a new King – long live King Charles the 3rd.
Charles is someone very much aligned with our own passion for sustainable technology and sustainable development, for the fight against climate change and championing biodiversity.
God save the King.